The Better Way To
Own Home
HOME FOR GOOD IS A NOT FOR PROFIT ORGANIZATION
Our mission is to increase personal stability and community
vitality through creative homeownership solutions.

We are a self-sustaining socially responsible corporation not
reliant on government subsidies.

We serve nationally and give back to our local communities.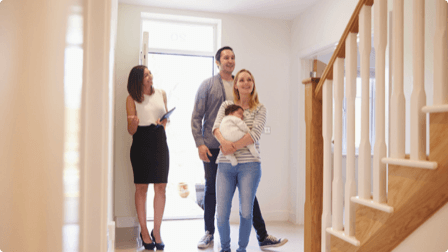 Rent Smarter
Millions of Americans are locked out of their dream of homeownership. Mortgage products have not expanded to meet the needs of today's market realities. Deserving households are forced to rent as housing prices increase and qualifying for a mortgage is out of reach.
Home For Good gives Americans the gift of homeownership through Equity First.
Equity First is a modern lease-to-own home financing program for households that want to begin purchasing a home and stop renting. Equity First locks in today's home prices and starts building home wealth that can be used towards the down payment.
LEARN MORE
APPLY NOW
How It Works
Home For Good's Equity First program offers participants the opportunity to live in the home of their choice now and then purchase the home, up to three years later.
Participants select a qualified home from any available for sale in their market and Home For Good purchases the home under the terms of their lease-to-own agreement. Equity First participants share in the increase in the home's value, plus receive a down payment grant when they purchase their leased home after just 24 months of on-time payments.
Home For Good donates 100% of its net profits to the communities it serves and to housing agencies supporting affordable housing in their communities.
Qualify

HOW DO I QUALIFY?

Find A Home

MOVE IN RIGHT AWAY

Lease Your Home

24 ON TIME PAYMENTS

Own Your Home

IT'S THAT SIMPLE
Our Community Partners
APPLY NOW